Characterised by its rustic atmosphere, our Buschenschank tavern in South Tyrol offers regional cuisine and warm hospitality. Enjoy a sumptuous meal and quench your thirst with a cold, home-brewed lager. The Pfefferlechner offers the traditional ambience of an authentic Buschenschank: hospitality, a rustic cellar facing the stables. Without forgetting the magnificent beer garden, of course! 
And what kind of experience would it be if you didn't care to share it with family and friends?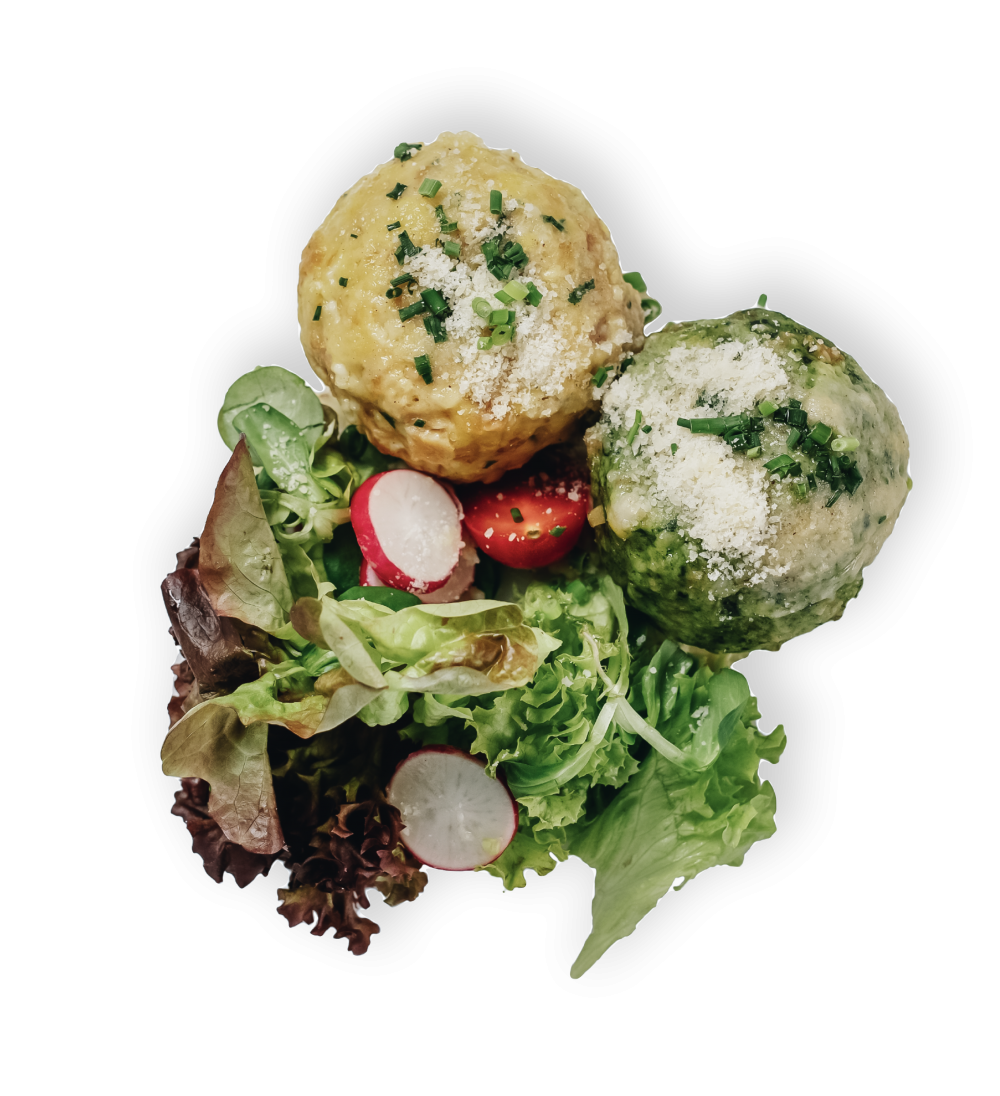 All our dumplings are homemade and infused with spinach, wild garlic, grey cheese or classic with speck bacon and cheese.
×
A Pfefferlechner classic: marinated spareribs or our traditional pork knuckle
×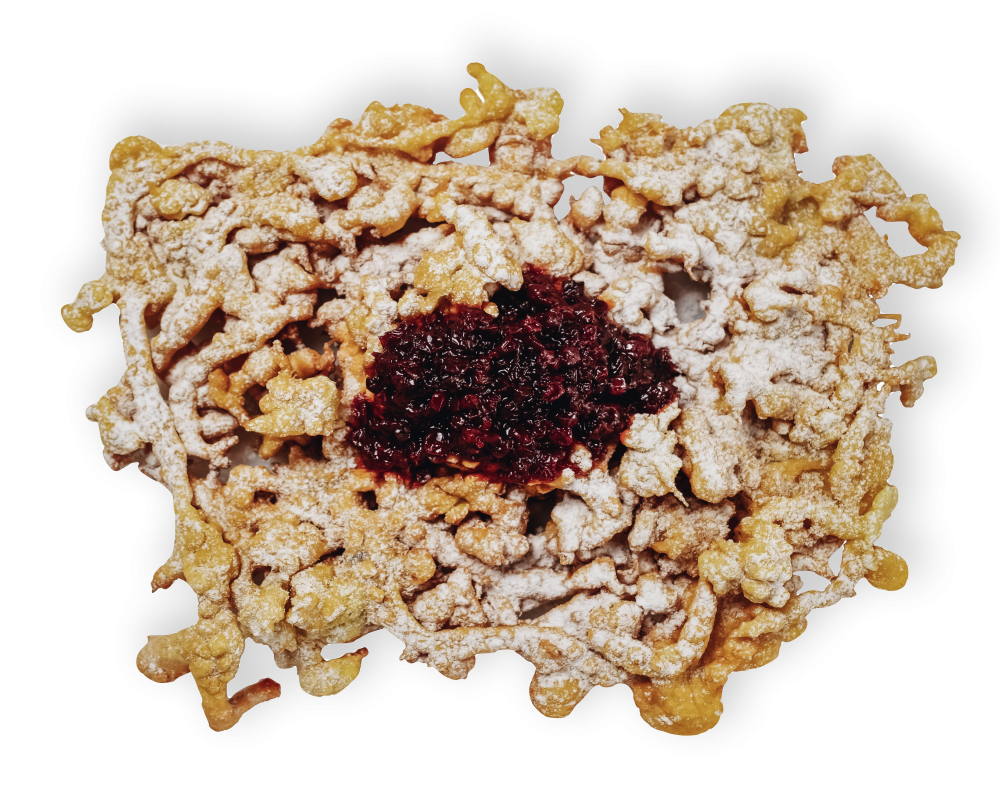 Freshly-made traditional Strauben Tyrolean pancakes, "Buchteln" or apple fritters with vanilla sauce.
×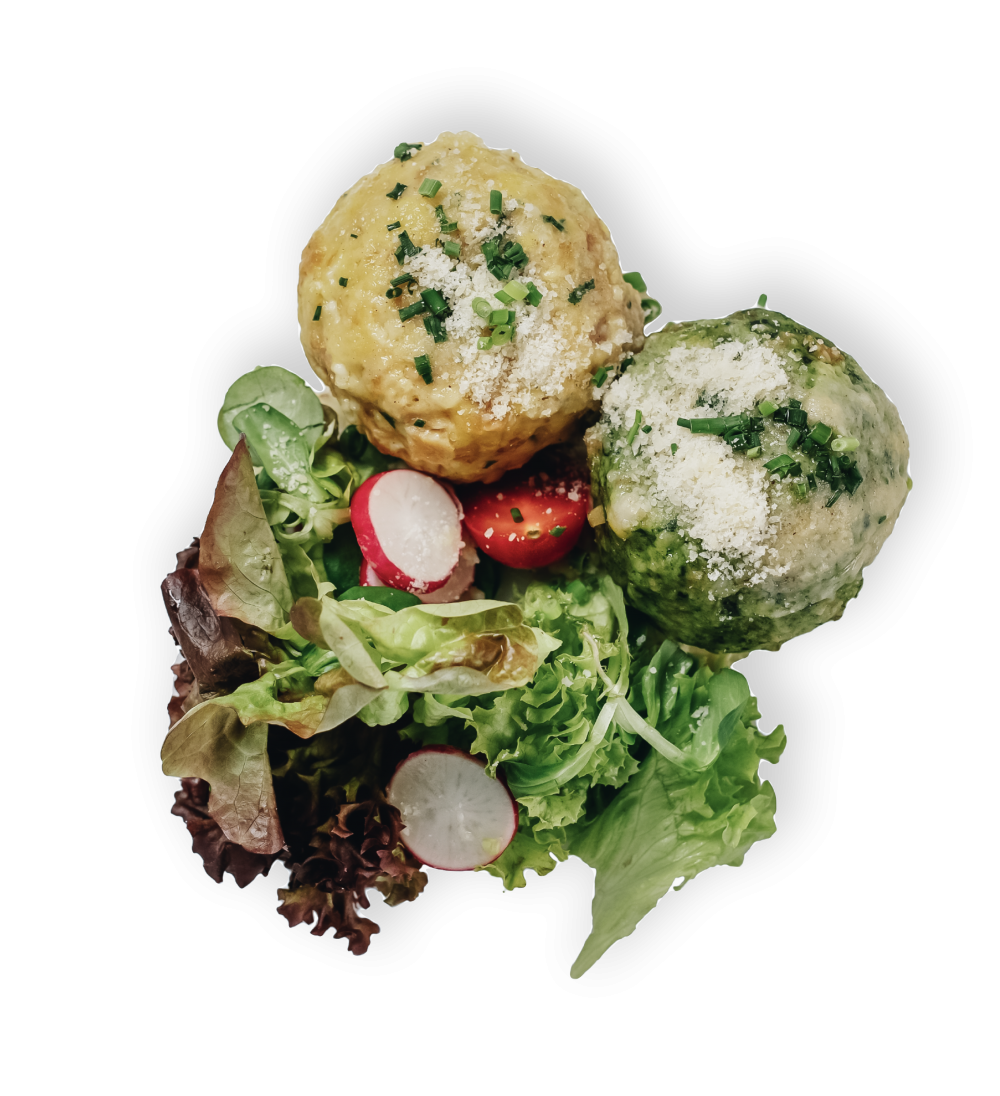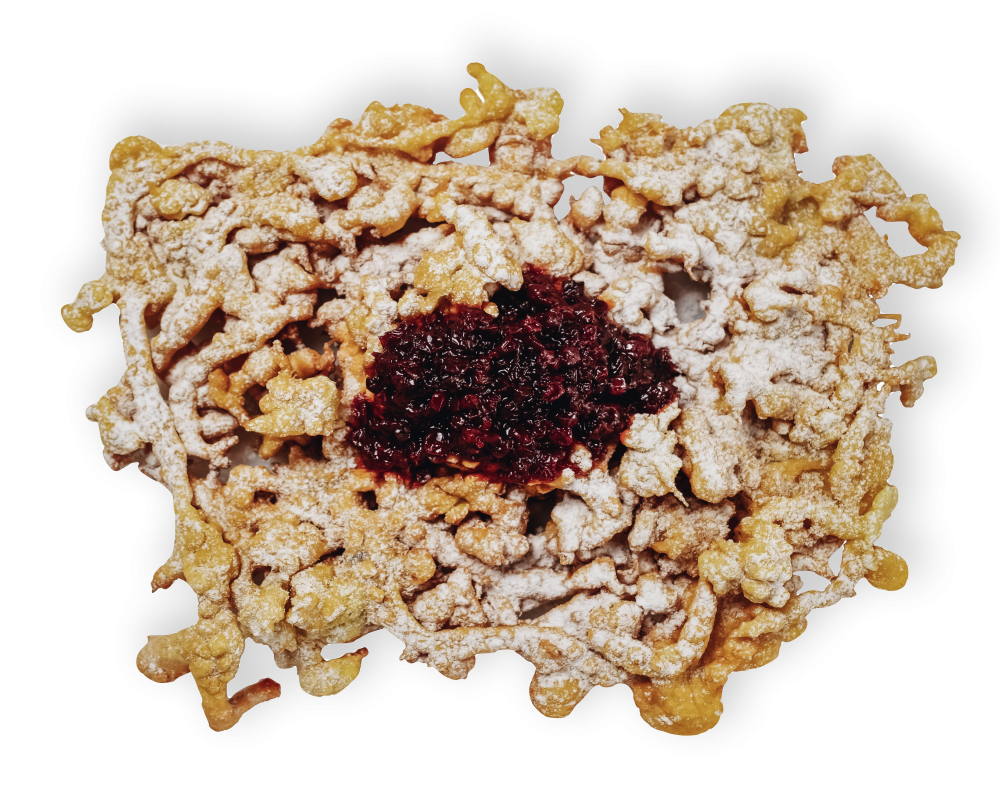 Our Beer Garden in South Tyrol 
What could be better than sitting at a table under the shady limetrees with a light beer and enjoying life?

Whether it's sitting down to a refreshing beer after a long bicycle trip, a hard-earned ale after work or sipping an aperitif in our sunny beer garden, the Pfefferlechner is the ideal meeting place on almost any summer evening. Besides weekly live music, we also organize special events such as outdoor painting sessions, live jazz in the beer garden as well as the Törggelen in autumn. While the adults enjoy themselves in good company, the junior-set enjoy close encounters with the tame animals at the petting zoo and have fun in the playground.
Guests of all ages hope to enjoy a special experience: the kids want to play and romp around and the adults look forward to relaxing in the garden, cradling a cold drink in their hands. 
The cute animals in the petting zoo inspire curiosity, seeing them from up close and stroking them. 
When hunger sets in, there're the local specialties at the garden buffet to enjoy. 
 
Pfefferlechner: the place to meet — satisfaction guaranteed! 
The Törggelen at Harvest Time in South Tyrol
It is during the autumn Törggelen event that people come together to taste the first wine of the season (the Suser). Following this tradition we also serve traditional, homemade platters such as dumplings, Schlutzkrapfen ravioli, deep-fried potato cakes and much more besides. The Suser we serve is made from our own grapes and the chestnuts are supplied by local farmers. Speck bacon, sausages and cabbage are sourced from selected regional producers. 
The Törggelen season in South Tyrol starts in early October, with the first pressing of the grapes and when the chestnuts start falling from the trees.
 
Whether its Birthdays, Christenings or Parties, at the Pfefferlechner, we do it all! We believe that experiences shared with friends and family are the most rewarding. What could be better than celebrating a special moment in good company? At our homely pub, barn and beer garden we have what it takes to organise your upcoming event tailored to your specific requirements. We also have special menu suggestions for groups of between 15 – 99 persons.